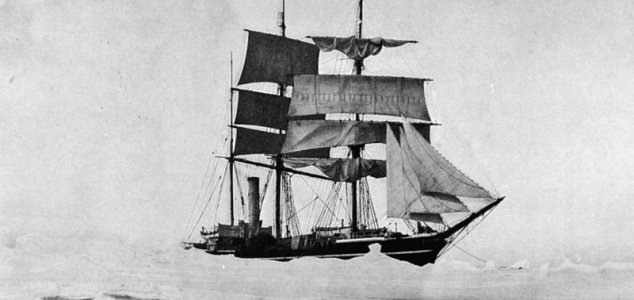 Scott's ship, the Terra Nova.

Image Credit: Herbert Ponting
The remarkably well-preserved fruitcake was left behind by Captain Scott's ill-fated expedition.
When Robert Falcon Scott set sail for Antarctica on June 15th, 1910 aboard his ship, the Terra Nova, his primary objective was to reach the South Pole before anyone else.
Sadly though, after a difficult journey and countless setbacks, Scott's expedition arrived at its destination only to find that a rival team from Norway had managed to get there first.
"Great God! This is an awful place," he wrote. "All the day dreams must go."
Things would go from bad to worse as, during the return trip, dwindling supplies and fierce blizzards made progress towards home impossible and things started to look increasingly bleak.
Eventually, with any hope of making it back alive long since lost, Scott and the remainder of his team succumbed to the freezing conditions and passed away sometime in March, 1912.
Now, more than 100 years after the expedition's grisly end, the Antarctic Heritage Trust has revealed the discovery of a fruitcake that Scott and his men would have taken with them on their trip.
Despite its extreme age, it has been described as "almost edible".
Fruit cake found at Cape Adare #Antarctica probably from Northern Party of Scott's Terra Nova expedition 1910–13 https://t.co/gI2Kvopi1d pic.twitter.com/zDHsebh42S

— The Antarctic Report (@AntarcticReport) August 11, 2017
"Finding such a perfectly preserved fruitcake in amongst the last handful of unidentified and severely corroded tins was quite a surprise," said Lizzie Meek, the Trust's programme manager for artefacts.
"It's an ideal high-energy food for Antarctic conditions, and is still a favourite item on modern trips."
Source: Sky News | Comments (0)
Tags: